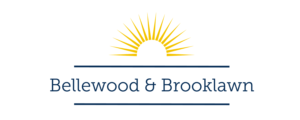 Bellewood & Brooklawn heals the hearts and minds of Kentucky's most vulnerable youth and their families. Through a comprehensive continuum of care ranging from in-home services and outpatient care to residential treatment and therapeutic foster care, Bellewood & Brooklawn works to reduce disruption in children's lives, help them heal from the effects of abuse and neglect, and promote wellbeing among families.
Bellewood & Brooklawn came together in 2012 with the merger of Bellewood Home for Children and Brooklawn Child & Family Services, two organizations that now have a more than 170-year history.
View Locations and Contact Information
View our Form 990 on GuideStar
Check out our Better Business Bureau charity review.
The support of companies and organizations is integral to the success of Bellewood & Brooklawn. Thank you to our partners who believe in our mission and help make it a reality.
"A loving Bellewood & Brooklawn foster family began caring for Destiny when she was a week shy of 2 weeks old. A year after being placed with her foster family, Destiny became available for adoption. The foster parents, unable to have children of their own, began the process to adopt Destiny. Although Destiny didn't get a great start in life, her foster parents became her heroes, and they realized their dream of having a child." – K. Blankenship, Bellewood & Brooklawn Staff