Cash Donations
Donating money is one of the easiest ways to become a member of the Bellewood & Brooklawn family. Whether you are a long-time supporter or a first-time donor, we thank you! Each donation strengthens the care we are able to offer to kids in crisis. Without your generosity, providing the same level of support to Kentucky's children and families would be impossible.
To donate, click here.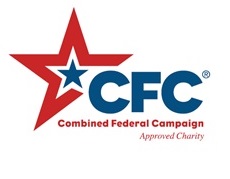 Federal workers can give to us through their campaign. The Bellewood & Brooklawn CFC Number is 71269.
Honor/Memorial Giving
Continue the legacy of a loved one who has passed away or honor someone special by making a donation in their name to Bellewood & Brooklawn.
To donate, click here.
Matching Gifts
Many businesses and organizations will match donations their employees make to nonprofit organizations such as Bellewood & Brooklawn. Before making a gift to Bellewood & Brooklawn, please check with your employer to see if they will match your gift in order to maximize your donation.
Event Sponsorships
There are a variety of sponsorship opportunities available that provide maximum exposure for your business or corporation in conjunction with our signature fundraising events, such as our annual Breakfast, and the Hope Classic golf scramble. Other sponsorship opportunities are also available at our Thanksgiving dinner for the children, one-time events, and more. Please call (502) 753-5508 for more information.
"A loving Bellewood & Brooklawn foster family began caring for Destiny when she was a week shy of 2 weeks old. A year after being placed with her foster family, Destiny became available for adoption. The foster parents, unable to have children of their own, began the process to adopt Destiny. Although Destiny didn't get a great start in life, her foster parents became her heroes, and they realized their dream of having a child." – K. Blankenship, Bellewood & Brooklawn Staff