Bellewood & Brooklawn came together in 2012 with the merger of Bellewood Home for Children and Brooklawn Child & Family Services, two organizations that now have a more than 170 year history. In their beginnings, both grew from the desire of a committed few to nurture and provide for children who needed help most. Through growth, change, and ultimately partnership, the organizations that now form Bellewood & Brooklawn continue to uphold that philosophy in all they do to provide greater care for vulnerable children and their families throughout the Commonwealth of Kentucky.
Bellewood Home for Children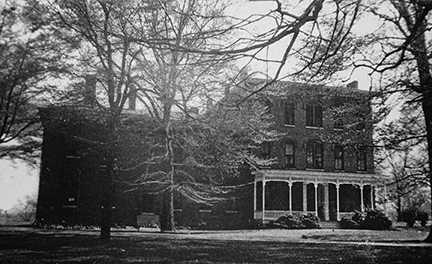 Bellewood Home for Children began February 26, 1849. Members of four Presbyterian churches, identifying a need to serve orphaned and destitute children, created the Louisville Orphans Home Society in downtown Louisville. The Home's doors opened to its first children in 1853. Originally, Bellewood functioned as an entirely self-sustaining community with a farm of crops and livestock, as well as a team of caretakers and teachers who provided amply for every youth. In the many years since, Bellewood expanded to provide a full range of programs for abused and neglected children and young adults, each designed to help every young person reach permanent self-sufficiency. This growth included four campuses statewide and resources for therapeutic foster care, residential living, independent living, transitional living and prevention services.
Brooklawn Child & Family Services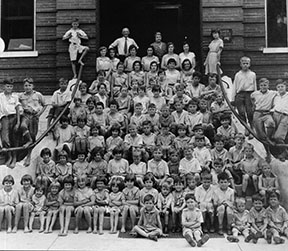 Among the German immigrants living in and around Louisville in the mid-nineteenth century was the family of William Modenbach, a carpenter. The Modenbachs were members of the German Evangelical Reformed Zion Church. In June 1851, William Modenbach lost his wife, Anna, to cholera which was sweeping the country at the time, leaving him with five young children to care for. Unprepared to raise the children alone, he sought the help of the Rev. Karl Daubert, a local pastor. The events that followed led to the founding of the German Protestant Orphan Asylum incorporated in 1852 to provide care for German-speaking orphans in the Louisville area. Originally a home for children of immigrants, the organization was one of the first Protestant orphanages in the United States. Later known as the Protestant Orphan Home and then Brooklawn, the Home shifted its focus to development of a foster care program. By 1981, Brooklawn became the first not-for-profit treatment center for chemically-dependent adolescents in Kentucky.
Mission, Vision and Values
Our Mission
Restoring Hope,
Instilling Confidence,
Furthering Education,
Encouraging Spirituality and Faith
through a comprehensive continuum of care for vulnerable youth and families.
Our Vision
Healing the hearts and minds of vulnerable youth and their families.
Our Values
For more than 170 years, we have been guided by God's love, blessed by generous hearts and served by nurturing hands as we care for Kentucky's most vulnerable children.
We value:
the empowerment of the individual
the strength of family
the bonds of friendship, and
the compassion of community
"It was really cool. I was a resident. We did all kinds of neat stuff. We did fun activities. And the staff is really nice and polite to me and my peers, and they took me to my first Louisville basketball game. I enjoyed it. Thank you guys so much. They taught me a lot. I will always miss you guys!"
– B., former resident