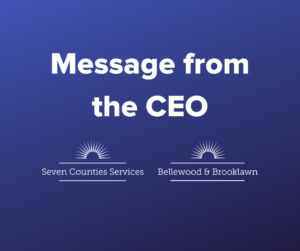 "When we choose to love, we choose to move against fear, against alienation and separation. The choice to love is a choice to connect, to find ourselves in the other." –bell hooks
Born in Hopkinsville in 1952, bell hooks (nee Gloria Jean Watkins, 1952-2021) became a noted writer and intellectual throughout her lifetime and was inducted into the Kentucky Writers Hall of Fame in 2018. hooks was a fierce advocate for racial and social justice and she reminds us that to love is to act and that those actions are never finished.
As we come to the end of Black History Month, I am keenly aware that taking the time to learn about key historical black figures or highlighting the accomplishments of our black colleagues is just one way for us to connect with and to love one another. Black History Month is a chance to celebrate and also a chance to look inward on how we can do better as an organization.
I wanted to take a moment to thank our Racial Equity, Diversity & Inclusion (REDI) workgroup and everyone involved in organizing the events, messages, and learning opportunities we have had the chance to participate in over the last 30 days. We have learned about historical pioneers in our field; highlighted and celebrated the excellence of our Black/African American staff through a video montage; and heard from Al Cornish on the importance and meaning of diversity, equity, inclusion, and belonging in the workplace. Our staff meeting with the REDI workgroup continued conversations about racial justice and equality in the agency, something that we are constantly learning about and striving towards.
And we aren't done. As we look forward to the future, I am excited to continue to continue the conversation and learn from each of you—we can do better! In the spirit of bell hooks, I ask each of you to take time for those around you. Let's educate ourselves, be open to others, and honor bell's memory by showing acts of love as we go about our daily life.
For more on how Seven Counties Services / Bellewood & Brooklawn celebrated Black History month, visit our blog!